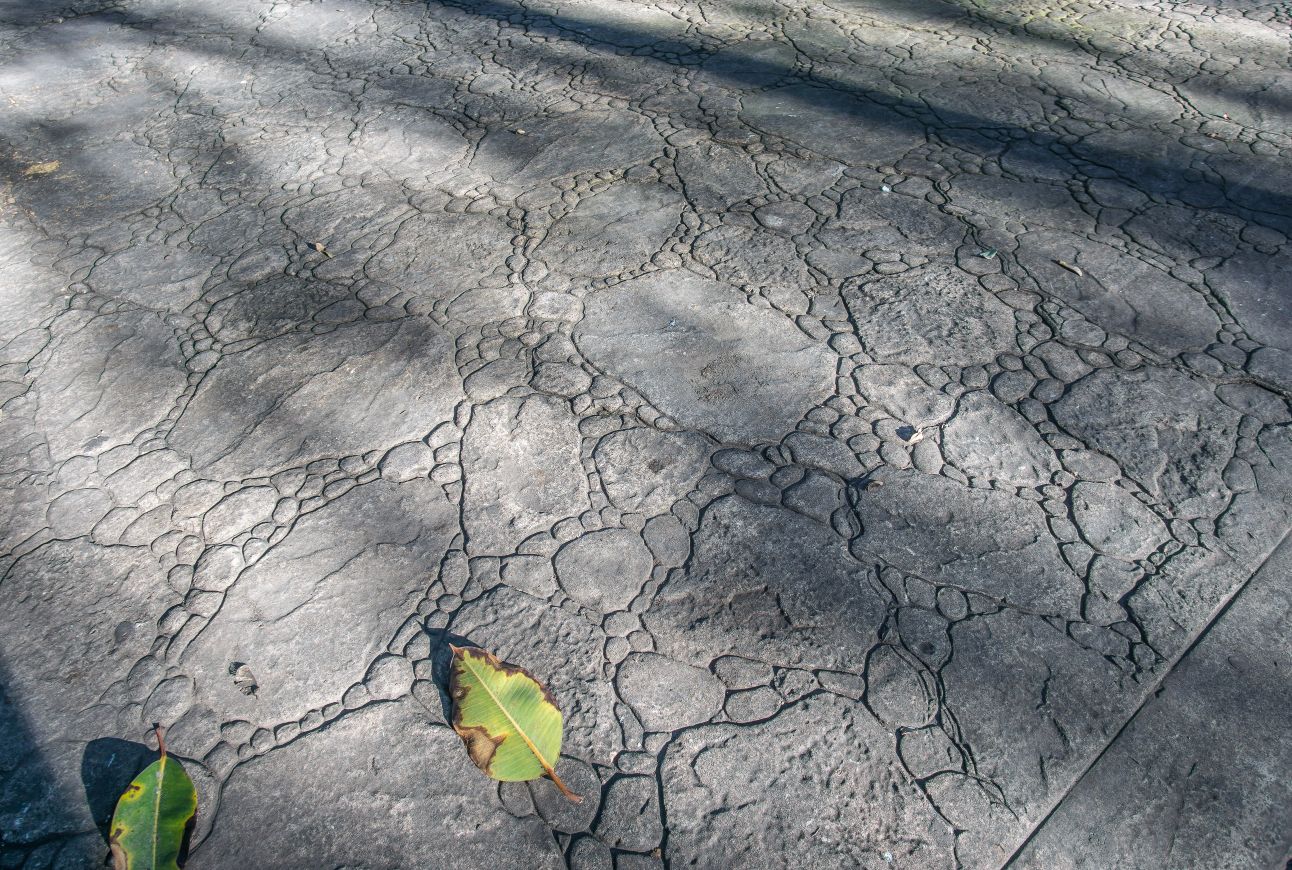 Everyone wants to enjoy the time they spend out on their patio in great weather with their friends and family. The condition of your patio can greatly affect the experience you have out there. If your patio is a sad concrete slab that is stained and cracked, it can be unpleasant whether you're entertaining guests or simply out enjoying a cup of coffee in the morning. Often, old worn-out concrete can have a very uneven surface due to cracks or tree roots growing underneath.
When considering a change for that patio, using a stamped concrete technique can be a very attractive and affordable way to update and upgrade your front, side, or back patio.
Cost is a primary consideration for most homeowners. Cost can be determined by taking into consideration the following factors:
1. Cost of Materials. Materials have become more expensive recently due to the high demand over the past year. More homeowners are working from home and because of that, they notice what needs to change to make their work environment more pleasing. Many homeowners work on their outdoor patios in great weather.
2. Number of colors used. Many stamped concrete patios use colored concrete to create a faux stone effect. If you're using just one color, you can keep costs down. However, the more colors you use the costlier it can be.
3. Number of patterns used. As with natural materials such as brick, tile and stone, your stamped patio could also have many colors.
4. Size of your patio. Of course, the greater the square feet covered, the greater the cost.
We've based the costs below on square footage to make it easy for you to get a ballpark figure on what your stamped concrete patio will cost.
For a patio that uses only one color and one pattern, you can expect a range from $8-$12 per square foot. Patios that require more colors (limited choice) and more patterns (limited choice) and include a border will range between $12-$18 per square foot. If you would like an unlimited choice of colors, patterns, borders you can anticipate the cost to be above $18 per square foot. Keep in mind that some patterns require hand-applied work which can drive up the labor cost.
Ultimately, your final cost is going to depend on your concrete contractor and what they offer and can accomplish.